Starting February 28, 2023, you can apply for one of three NHSC Loan Repayment Programs. The deadline for applications is April 25, 2023, at 7:30 p.m.
Do you know which loan repayment program is right for you? Apply now!
If you know which NHSC Loan Repayment Program fits your needs, select the loan and start the application process:
Need to compare loan repayment programs first? Review the chart.
If you're not sure which program fits your needs, review this comparison chart, "Which One Is Right for You?"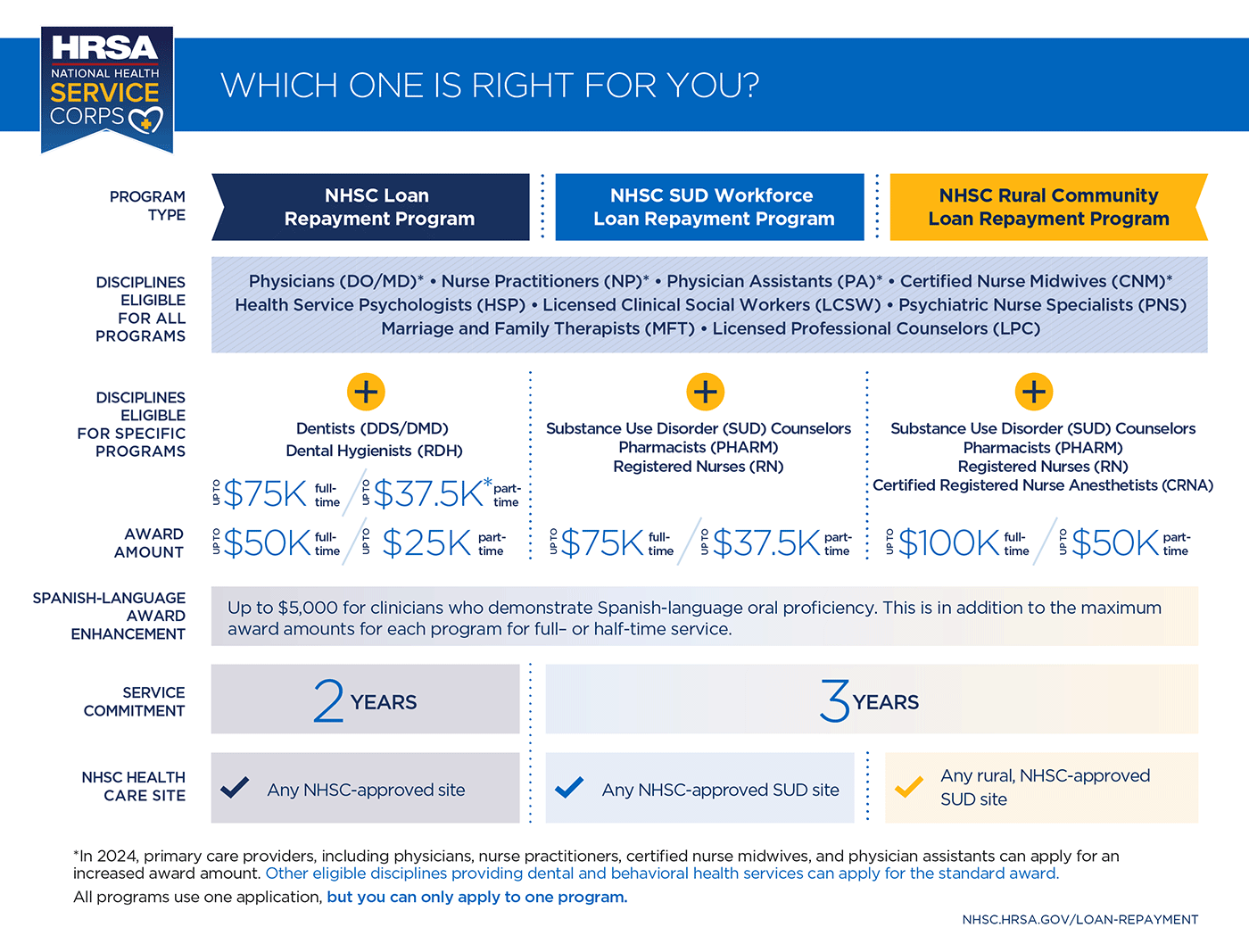 Which one is right for you? (PDF - 449 KB)
If you are a nursing professional, review this comparison chart, which includes both NHSC and Nurse Corps options: